El Morro Technologies is a new software development company which is committed to help local Caribbean businesses expand their business online with affordable digital platforms, solid local support, and complimentary app development.
CA, Dec 3, 2017: New software development company El Morro Technologies is pleased to announce its launch in San Juan this December. Founded by IT expert Teresita Santiago Lebron, the company is geared to eliminate the typical issues faced by local businesses in extending their offerings online and is aimed to help them make their place in the international ecommerce scene. El Morro has already received a good response with its beta program in the community and is aiming to expand operations to businesses in every island of the Caribbean region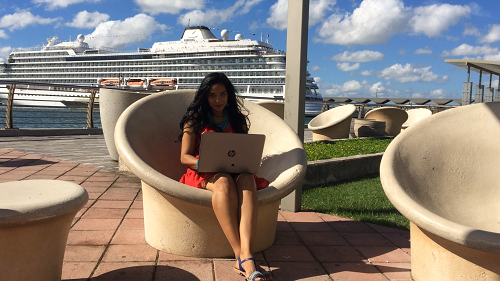 Teresita is backed by 15+ years of hands-on experience in all aspects of software development lifecycle and technology. She is soon to take part as a keynote speaker in the European App Economy Congress 2017 which will be held from 4-6 December in Milan, Italy.
El Morro Technologies is committed to supporting local businesses with affordable digital platforms, complimentary apps, and robust local support to help them in extending their business online- before a worldwide audience. It will further help the residents to enjoy more options while shopping online without the stress of high shipping charges.
"Being from Puerto Rico, I know the usual limitations faced by local businesses in the Caribbean in extending their services and products online. It's really pricey to adopt digital platforms and on top of that, the absence of local support spoils the game further. Limited presence of local businesses online forces the local customers to shop from big supply sellers online and these stores often demand exorbitant shipping charges. And this is where El Morro Technologies comes in. The core principle of the company is to provide superior software products that will bring value to our local businesses- the value that will enhance user experience and the experience should evolve with current technologies", stated Teresita Santiago Lebron.
The new startup has recently launched a crowdfunding campaign at GoFundMe Caribbean-Digital-Platforms.
"Our beta program has received encouraging response and now we have more businesses asking for our services. We are currently looking forward to scale our software products to cater to more and more businesses which calls for a robust financial backup. Unfortunately, we are badly affected by the two recent hurricanes that have left us with a flooded office and without communications and electricity. Hence this GoFundMe campaign. Your generous support will help us to create new jobs and generate better business opportunities for Caribbean businesses."
The campaign is geared to raise around $260.0k.
To show your support for the campaign, please visit https://www.gofundme.com/caribbean-digital-platforms