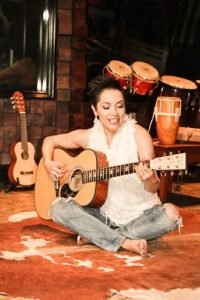 (Los Angeles, CA)– With her sultry vocals and organic pop melodies, Margo Rey enchants her listeners this Christmas season with her highly appraised EP, This Holiday Night. The singer-songwriter will be performing songs from her holiday release as well as other popular hits at the Vibrato Grill and Jazz on December 14, 2016 at 8PM.
The seasonal EP includes the original version of "This Holiday Night" as well as her take on, "Toy Land" and "Silent Night." After receiving major chart success on AC Radio, Margo Rey released a Spanish version of the title track, "This Holiday Night" in December 2015 entitled, "Es Navidad." Born in Acapulco, Mexico, Rey incorporated a unique Latin touch to the holiday EP and garnered a considerable buzz with the new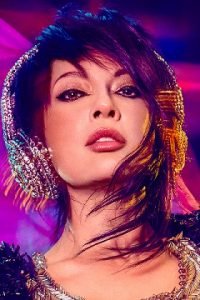 single. Already "This Holiday Night" has reached #10 on the US Holiday charts and continues to climb!
Margo delivers vibrant and lush vocal talents that easily compliment her groove oriented musical arrangements. She is known to combine a variety of organic sounds and pour every bit of emotion into each song Margo creates.
Her musical efforts have not gone unnoticed. Margo has earned seven Top 20 charted hits on Billboard and others including, "Let The Rain," "Between Us," "Habit," "Tempted" and more! AXS has touted, "Margo Rey is one of the most in demand and inspiring singer/songwriters of our day." Following her album release of Habit and successfully battling breast cancer for a second time in 2013, Margo never stopped pursuing her music.
Margo Rey's philanthropic efforts and her distinctive style of 'Organica' have generated her prosperous fan base across the world. For more information please visit: http://www.margorey.com
UPCOMING TOUR DATES
| | | | |
| --- | --- | --- | --- |
| 12/14/2016 | 8pm | Vibrato Grill and Jazz (Solo) | Los Angeles, CA |
| 12/29/2016 | 11:55pm | Parlor Lounge @ The Mirage (w/ Ron White) | Las Vegas, NV |
| 12/30/2016 | 11:55pm | Parlor Lounge @ The Mirage (w/ Ron White) | Las Vegas, NV |
| 1/1/2016 | 9pm | WinStar Casino(w/ Ron White) | Thackerville, OK |