The latest feature film from Zoran Lisinac in which O'Donnell Produces and acts in alongside Michael Madsen has received rave reviews at the 2013 Palm Beach Film Festival, with many focusing on the caliber of the young actress/Producer.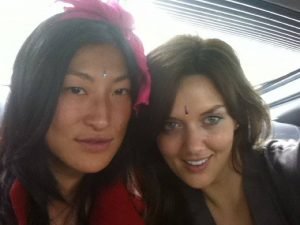 The film is a romantic comedy about two youngsters: Nena and MC from different parts of the world and their journey of self-discovery during the drive to the largest music festival in California, where they meet Poppy, an Irish djembe drummer played by O'Donnell.
'Along the Roadside' is the second production from the Irish Producer were her previous TV Movie 'The Lost World of the Crystal Skull' which she also acted in won the Golden Palm Award at the Mexican International Film Festival
Along the Roadside has been picking up awards such as 'Award of Merit' at the Accolade Competition and 'Garden State Movie Music Award' at The Garden State Film Festival.
The film was nominated for 'Best Feature Film' at the Palm Beach Film Festival as well as the Las Vegas Film Festival.
The Film is set to sell to Amazon in the coming days.